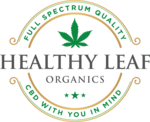 Healthy Leaf Organic LLC is a national marketing and business development company specializing in enterprise solutions for making money in the CBD industry. Not only are we a marketing company Healthy Leaf Organics is a brand.


We offer entrepreneurial-minded individuals the opportunity to market and sell our portfolio of products and services. Options for what we call our "Cannapreneurs" range from selling CBD products, wholesale purchase accounts, private label services, CBD education

programs as well as direct CBD sales/team builder opportunities.

Our Cannapreneurs enjoy a lifetime of opportunity as cannabis evolves in our communities and the world. The exciting part of this industry is we will continually offer many streams of income-generating opportunities as cannabis approaches world legalization. So come join us and fasten your seat belt as we ride this exciting wave of success!



MISSION STATEMENT
We Create Healthy And Wealthy Lives Worldwide. We stand for world diversity, a green environment, and education. We've dedicated ourselves to creating strong communities through job creation, developing leaders, and spreading the overall vision of what cannabis/hemp means in our lives.
OUR CORE VALUES AND PRINCIPLES



QUALITY: Provide quality CBD & THC Cannabis products and exemplary customer service;

INTEGRITY: Do what you say you're going to do; while being authentic, transparent, and honest;

COMMUNITY: Create a diverse & inclusive community through education, communication & innovation.

EXCELLENCE: Be relentless & passionate about learning new ways to be the absolute BEST in the cannabis industry